Google's latest VR Headset – Daydream View is officially releasing today. Google's ambition for their latest headset is high; they focus on bringing comfortable to wear and easy to control experience for the users, and is selling the headset at the price of AUD$119, which beats the price of its counterpart Gear VR by Samsung. For now, Daydream View will be available in the following five countries: US, Canada, UK, Germany and Australia. It is currently only available in Slate and two additional colour, Crimson and Snow, will be available later.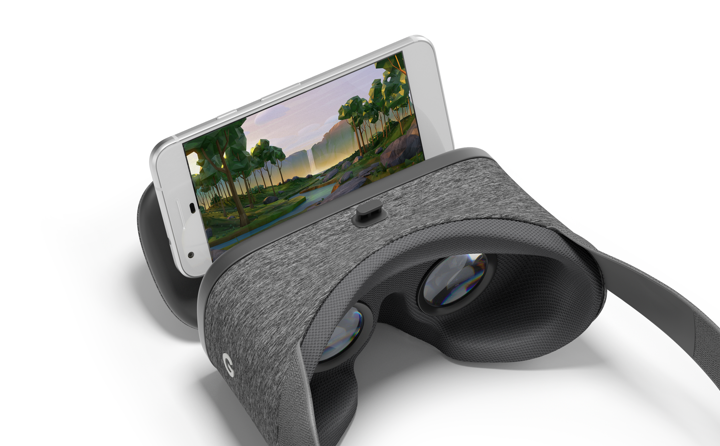 You can see that the Daydream View is a step up from the Cardboard. While keeping the principles of keeping everything simple, a lot of things have evolved. Daydream View keeps Cardboard's advantage in terms of easy setup, and at the same time, changed the material to lightweight wearable fabric so as to make it possible for longer time of wearing and using the device. Like the Gear VR, Daydream View uses the smartphone as both its screen and its computer to run VR apps and games. So you need to get a Daydream-ready smartphone like Pixel in hand to use the VR Headset. Also, it comes with a controller which will be used to track the user's hand gestures to control apps.
Google promises that more and more VR will be available on the Daydream platform which is built into Android Nougat, and has already signed up with various content partners for more than 50 apps. For now, you can try out the Hulu VR, YouTube VR, Google Play Movies, the Guardian VR, Fantastic Beasts and Where to Find Them and more as well as dedicated 360-degree and VR videos on the service.